It's sometimes not so easy to find a holiday location that is child-friendly and a good fit for the family. Although many places in Bali are designed for adults, Bali is not always the island for romantic getaways and beach clubs. There are many great places where you can spend time with your little ones.
If you're planning a day trip, a stroll in the park with ice cream treats for the kids, and wanting to give them a scenery that makes them smile with joy all day, then consider Bali Safari Park as one of your must-visit places.
1. We present the world of wildlife in a fun and unique way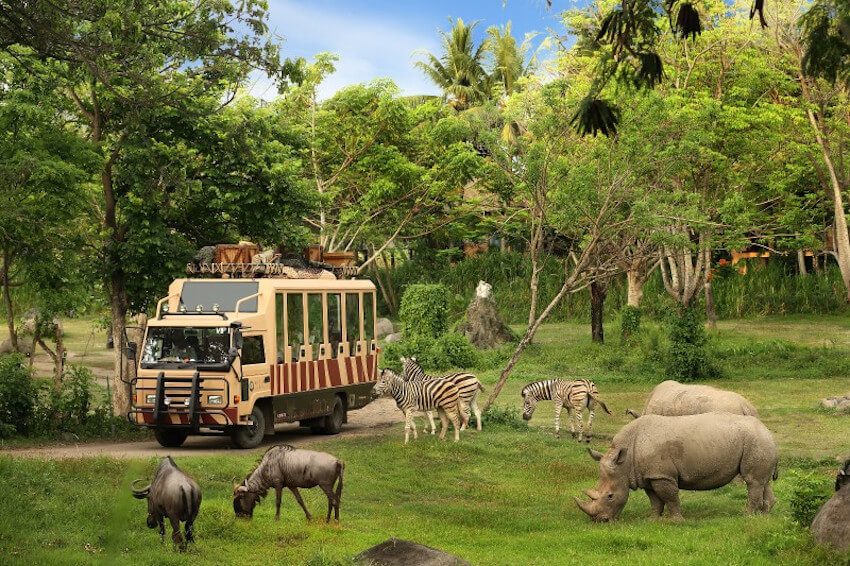 You've probably heard of Bali Safari Park from your friends. It's an animal park, and being here is slightly different from your average trip to the zoo. In our park, we take you on a tour around the park on a special bus. The bus will take you inside the animal enclosures as part of an immersive experience. Our curators that accompany you will ensure that the safari journey is as pleasant as it is educational.
To see the wildlife up close, you don't need to walk around the park for hours, and that's certainly a big advantage for your kids' little feet. Your kids simply sit down with you and watch the wildlife scenes unfold before their eyes.
2. Meet the familiar faces at the Petting Zoo!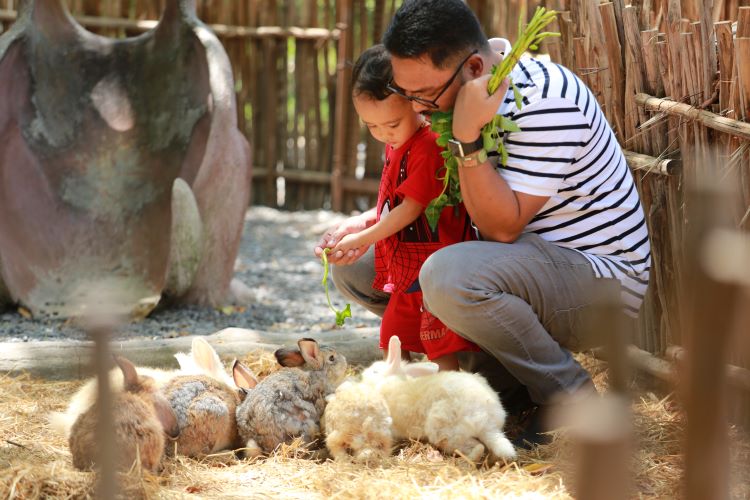 In Bali Safari Park, your kids can go on a safari journey, witness the elephants or tigers at the amphitheaters, and satisfy their big appetite at Tsavo Lion Restaurant.
Being typical kids, their energy levels will eventually level down to a more manageable level. After all those exciting experiences, your kids will appreciate the kind of experience that is slightly more peaceful. What better place to go than the petting zoo where your kids can express their gentle side. Meet the familiar faces at the Petting Zoo, like farm animals, guinea pigs and rabbits.
If your kids can handle even more cuteness, our Meerkat encounter is open. You and your kids can get a chance to feed them their favorite bug snacks!
3. We have a collection of toys and souvenirs to bring home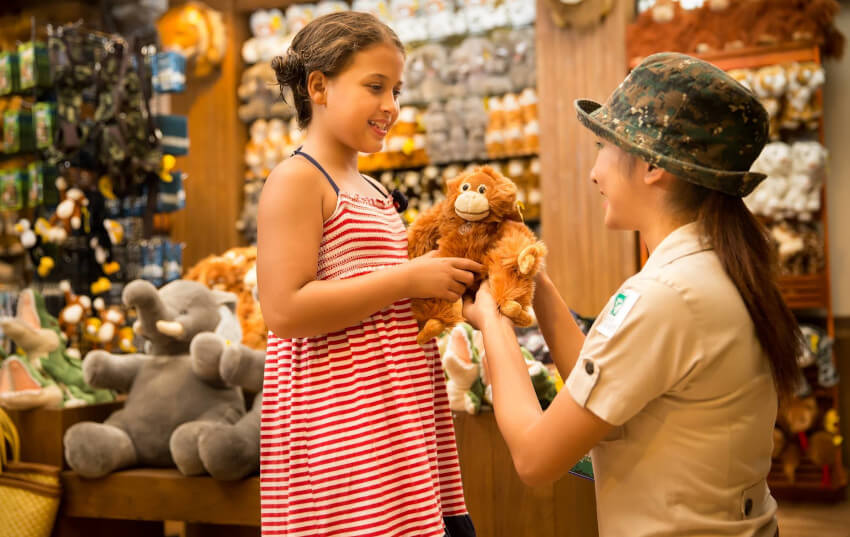 From plushy huggable mini orangutans to coloring books and puzzles, our Safari Wonders gift shop offers a range of souvenirs for your children to take home. If your kids are thinking of their friends back home, there are also perfect gifts here that they can get. From safari-themed clothing and accessories to things that your child can use daily, like water bottles and lunch boxes, there is always a large array of options to choose from.
As a warm welcome, Bali Safari Park would like to offer you 30% off all bookings between now and 31 December 2021. Remember, this promo is only valid if you book directly on our website! Click on the link to direct you to the page where you can choose which Safari package is best for you.
For your safety and convenience in the park, please remember to follow best practices still in force due to COVID-19, such as wearing a mask, avoiding contact with other guests and animals, and washing hands frequently.