Apakah sahabat sedang mencari destinasi liburan yang pas untuk bersantai sekaligus edukasi satwa? Mara River Safari Lodge adalah jawabannya! – Ayo rayakan momen spesial bersama keluarga merasakan sensasi menginap seperti di alam liar Afrika. Apalagi dengan adanya promo akhir tahun semakin menambah semangat liburanmu.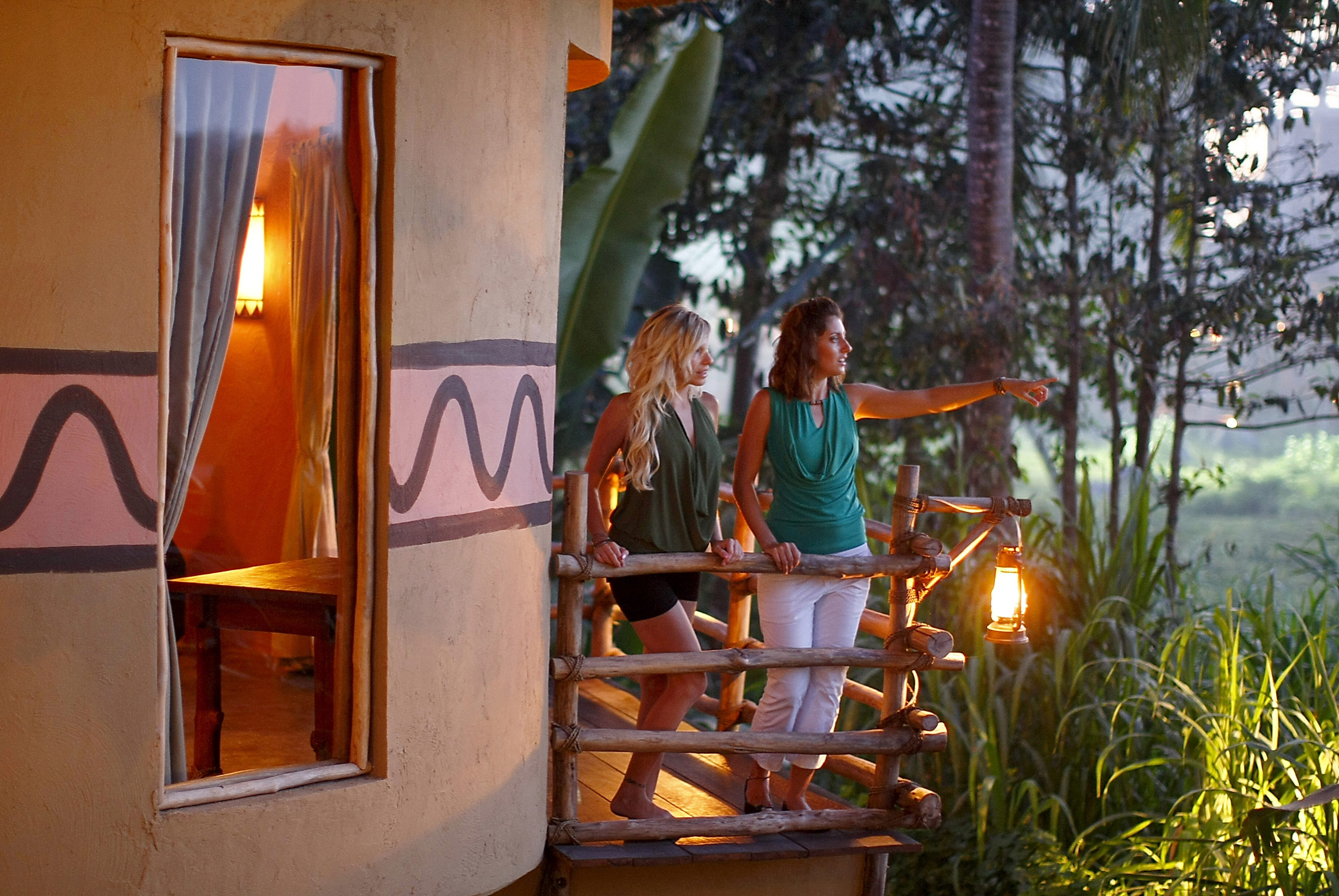 Mara River Safari Lodge, berlokasi di Bali Safari Park, merupakan hotel bintang empat bertema safari unik yang cocok dijadikan tempat liburan. Saat menginap, setiap malam sahabat akan mendengar auman sang raja hutan dan juga satwa lainnya.
Hal menarik lainnya yang bisa sahabat satwa dapatkan yaitu akses pemandangan satwa liar di balkon kamar. Sambil bersantai, sahabat bisa melihat satwa liar yang asik merumput di balkon dan luar jendela hotel. Selain itu, Bersama orang tersayang, sahabat bisa bersantai di balkon sekaligus berenang di Kiboko Pool sambil menikmati pemandangan Rhino, Zebra dan Wildebeest.
Bila masih merasa kurang, sahabat bisa datang ke Tsavo Lion Restaurant yang merupakan restaurant bertema khas Afrika. Sahabat bisa menikmati makanan khas Indonesia dan Western sambil melihat singa dengan hanya dibatasi kaca pembatas.
Ini nih yang ditunggu-tunggu, yaitu promo spesial Christmas and New Year. Dengan hanya seharga Rp 2.655.000, sahabat sudah bisa menginap di Mara River Safari Lodge selama 3 hari 2 malam. Sahabat bisa melakukan reservasi melalui website hingga 2 Januari 2022, dan dapat digunakan hingga 31 Januari 2022. Promo ini tentunya lebih hemat, karena sudah mendapatkan tipe kamar Swala Deluxe, daily breakfast, akses ke Kiboko pool dan akses ke Bali Safari Park dimana sahabat bisa melakukan aktivitas Safari Journey, menonton show serta Elephant Feeding.
Selain itu, ada promo End Year Sale Room and Breakfast Package untuk tipe kamar Swala Deluxe seharga Rp 750.000/malam. Pembelian melalui website dan bisa digunakan hingga 2 Januari 2022, dimana sahabat sudah mendapatkan daily breakfast, akses ke Kiboko pool dan 5 menit elephant ride untuk 2 orang.
Tunggu apalagi, segera ajak kerabat atau orang tersayang untuk liburan menginap seperti berada di alam liar. Reservasi sekarang juga di website Mara River Safari Lodge!